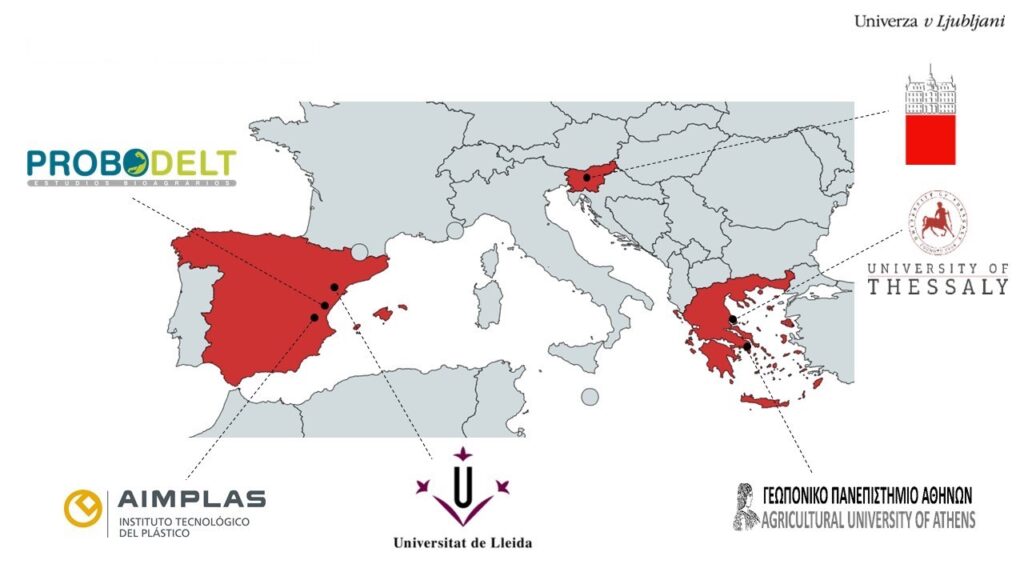 Aimplas
Agricultural University of Athens
PROBODELT SL
University of Ljubljana
University of Lleida
University of thessaly
Aimplas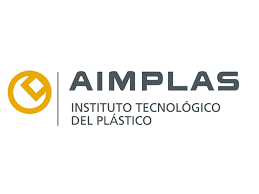 AIMPLAS, the Plastics Technology Centre based in Valencia since 1990, is a private non-profit association with +650 associated companies. It generates new knowledge and technologies that are transferred to companies, helping them to increase competitiveness.
AIMPLAS is formed by +170 highly skilled professionals with huge expertise in plastic materials and products for different sectors. It has +20 pilot plants with the most relevant polymer/plastic/composite production technologies present in the industry, as well as laboratories for chemical, morphological, mechanical and physical characterization of waste, materials and products.
AIMPLAS has a broad expertise in recycling, compounding and special assisted processing technologies, gained in EU and national projects. It has a proven record of R&D&I successful cases in EU projects: 9 FP5 (1 coordinated), 20 FP6 (10 coord.), 34 FP7 (10 coord.), 11 LIFE+ (7 coord.), and 8 CIP Eco-Innovation (3 coord.), 33 H2020 (12 coord.), 2 Leonardo and 2 Intelligent Energy Europe. BREAD4PLA project, coordinated by AIMPLAS, was awarded as one of the most exceptional projects of the LIFE programme's 25-year history. AIMPLAS will use its project management expertise to ensure the achievement of objectives and optimum resource allocation.
AIMPLAS has 1) Sustainability & Recycling business-work line, whose R&D activities are focused on plastic waste management, recycling and environmental impact reduction; 2) experience in eco-design, recyclability and new applications for recycled plastics; 3) state-of-the-art pilot plants for recycling & compounding; 4) recognized by Der Bleu Engel to verify recycled products.
Dissemination activities are crucial for AIMPLAS, carrying out technical conferences and attending relevant events at EU level as speaker and/or with its own booth. It also takes part in international and national research networks and technological platforms and participates in 22 Standardization Committees. AIMPLAS will engage in trap design optimisation and operational review activities, technology transfer and marketing preparation.
Agricultural University of Athens
PROBODELT SL
University of Ljubljana
University of Lleida
University of thessaly